About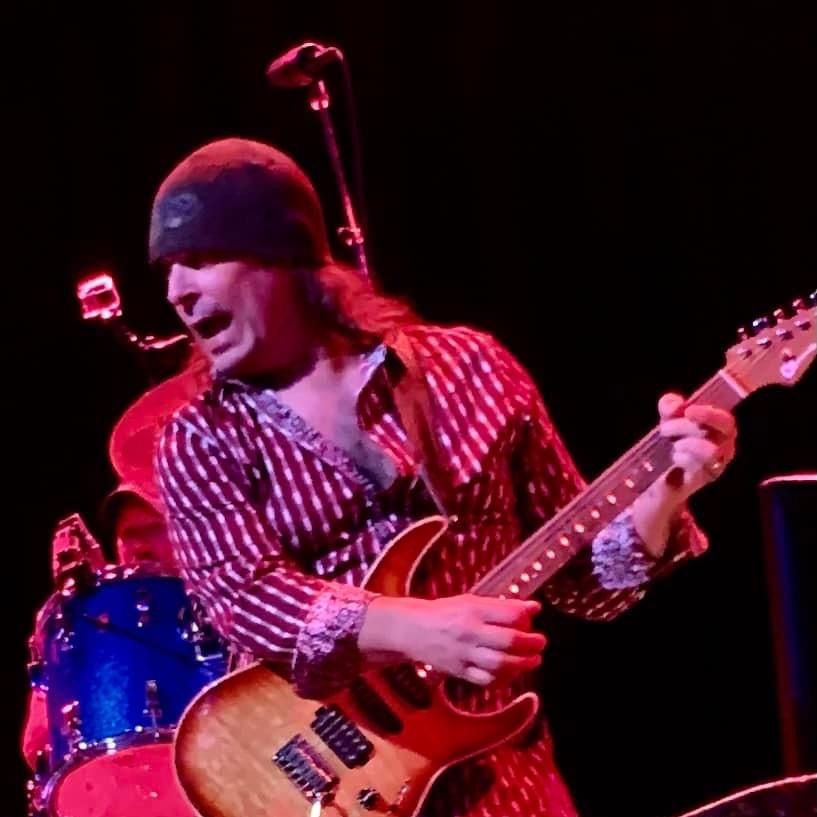 NEW Music coming soon
ALL SONGS ARE AVAILABLE FOR PURCHASE VIA DOWNLOAD ON THE "DIGITAL MUSIC PAGE"
All CDs "WHAT THEY SAY", "THERE'S NOTHING EASIER" and "ONE THOUSAND REASONS" are available in the LJC Store.
ALSO STREAMING ON AMAZON, APPLE MUSIC, GOOGLE PLAY, SPOTIFY and multiple online markets. 
Latest News
IF YOU'D LIKE TO HELP US MAKE MUSIC AND GET INFO AND MEDIA NOT AVAILABLE ANYWHERE ELSE (NOT EVEN ON THIS WEBSITE), CLICK THE PATREON LINK BELOW
December 4, 2022
Music. Not just rock or metal......honestly, that's all that matters. So in the theme of that, LJC is throwing it's hat into the "New Age" arena. A song called V-ger (previously released in May of 2020 on the album/cd "There's Nothing Easier") will hit all streaming platforms in the next few days as a single and dedicated to the New Age market. Not something that will become a regular occurrence....just something that was created on a whim. 
LJC will be performing with Ultimate Live Evil on February 4, 2023 at The Landis Theater in Vineland, NJ along with the Judas Priest tribute "Metalgodz" and "The Ancient Mariners", an Iron Maiden tribute. Beautiful venue and should be a great show. 
There were plans to release a full album/cd by early 2023 but some unforeseen events have taken place that will be preventing that progress. If anything, single songs may be released over the next few months, culminating in a full cd release sometime in the year 2023.
October 23, 2022
After an unplanned "hiatus" from writing and recording music, The LJC Project is going to be back in the groove this upcoming month. In addition to new original compositions, LJC will be performing with Ultimate Live Evil (Dio tribute) in November and February 2023 (and any other events that may pop up). LJC has also been mixing and mastering new songs written by long time friend and fellow musician, Jeff Scott Thomas (Jeff's music is excellent and is aided by the talents of John Jupiter on lead vocals). Definitely worth taking a listen over at ReverbNation. Other than Ultimate Live Evil, LJC has received a few offers to collaborate and/or join new projects and although they are all intriguing and/or appear to be enjoyable, nothing is really standing out so maintaining status quo is the plan (for now).
Please consider joining The LJC Project over at Patreon. Just click the link above to sign up and get exclusive content not available anywhere else.
September 26, 2022
Holy Moly! Yachstock was a great time. The band (Ultimate Live Evil [Dio tribute]) and LJC rocked! Looking forward to more gigs with these pros. The song LJC mixed and mastered and even helped produce for Jeffrey Scott Thomas is done and is believed to have just came in under the wire for Jeff's deadline to release the song. That's 2 songs that you should go listen to.....NOW! "Back Home" and "Entrails Of A Broken Heart"....John Jupiter on vocals totally puts these songs over the top!
New material from The LJC Project is still underway.
September 11, 2022
I've been tasked with mixing, mastering and even a little producing for my long time friend, Jeffrey Scott Thomas and his musical project, "Famlee Tree". Jeff recently released a song called "Back Home" and we are currently working on a new song titled "Entrails Of A Broken Heart" that is scheduled for release within the month of September. Jeff enlisted the talents of my former bandmate in the band Stone, vocalist Johnnie Jupiter. John is an excellent vocalist and a dedicated musician. Personally, I am really enjoying what they throw at me....the songs are VERY good. 
September 24th, I will be playing my first gig with the Dio tribute band, "Ultimate Live Evil" for a great cause called "Yachtstock".  Please check the shows page for info. 
Delays in releasing new LJC music seem to be over. Hopefully, that will resume sooner then later.
June 30, 2022
The LJC Project has partnered with Support + Feed.  Support + Feed takes action for a global shift to an equitable, plant-based food system to combat food insecurity and the climate crisis. 50% of proceeds from the sale of the song "You Make Me" will go to this wonderful cause.
May 21, 2022
Just finished mixing and mastering a new song for a dear old friend, Jeffrey Scott Thomas with special guest vocalist Johnnie Jupiter. We'll see if it's a keeper! 
April 22, 2022
New merchandise has been added to the LJC Store. Some items have been altered/updated.
January 16, 2022
BRAND NEW SONG is on the LJC Digital Store Page. Hope you love it as much as we do! Enjoy. 
October 6, 2020
Rest in peace Edward Van Halen.  He had the whole package as a musician and evolved to an even higher level over time. Only EVH could write and perform in a manner that of which countless guitarists would incorporate (or try to) the likes of his talent into our own skillset. EVH....unique in the truest sense of the word. The flashy playing, knack for writing a great song, the smile, the stage presence, and innovative upgrades to the guitar.....they will all live on.....and he will be missed by many.
November 13, 2019
The folks at Please Pass The Indie reviewed "She's My" 
https://www.pleasepasstheindie.com/post/the-ljc-project-she-s-my
The folks at Indie Spoonful reviewed "It's Over Now"
https://www.indie-spoonful.com/post/the-ljc-project-it-s-over-now
You are visitor number: 16155